What's included?
Can my school afford all this? >
---
Schoolwide includes a standard home page for your school, built to your specifications: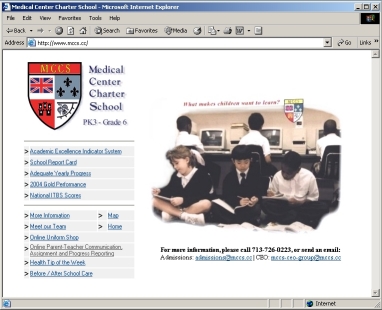 This feature is free, but it is also optional - if you have an existing site that you are pleased with, you can keep it, we'll even host it for you if you like).
---
... a login page, where parents can log in to access information about their children's progress and assignments, teachers can log in to enter assignments and grades, parents and teachers can communicate on a private messaging system, and much, much more ...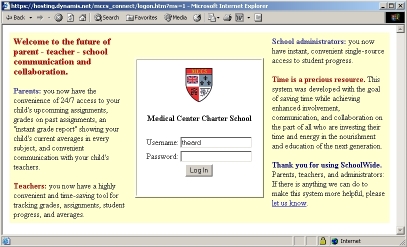 ---
... an online shop, which you can use for uniform sales and other fundraising purposes ...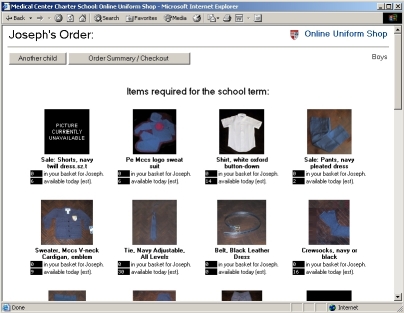 ---
... a map to your school, custom-edited to clearly identify your location and complete with directions ...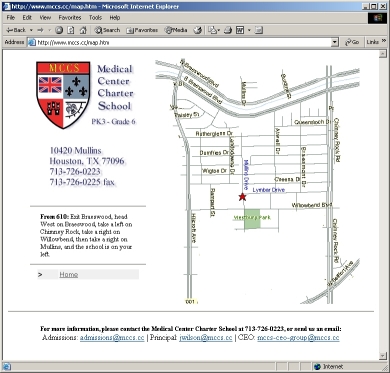 ---
... and, of course, an administrative control panel, where administrators can establish school parameters such as marking systems, subject templates, and grading periods. Here administrators can also add teachers to the system, send emails to all parents, and communicate with teachers on the private messaging system, print reports (including attendance), and preview and print report cards.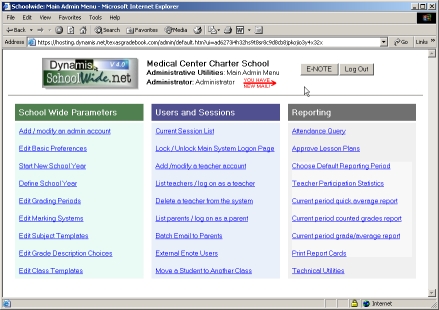 ---
Teachers can preview and print their weekly lesson plans:
---
Schoolwide makes taking attendance easy and ensures it is taken within
the time period specified by the administrator: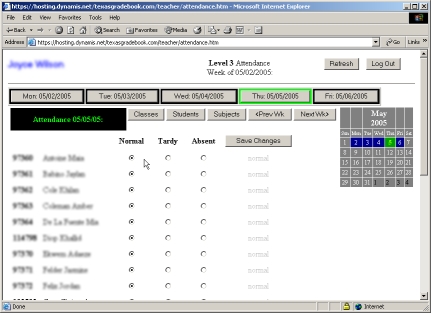 ---
Report cards can be previewed before being printed ...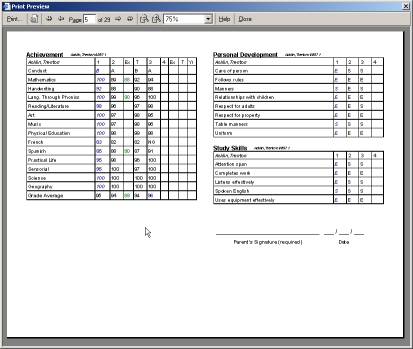 ---
... and in the end, the attractive, folded report cards deliver your school's results with a touch of class.